I'd been looking to replace my Samsung S2+ Android phone for quite a while, and as soon as I saw the Nexus 4 price drop to €199 in November 2013, due to the imminent release of the Nexus 5, I went for it.
It was an impulsive purchase but I managed to get a fair price for the S2+ advertising it on segundamano.es
So how did that snap decision a year and a bit ago turn out?
Nexus 4. A year (and a bit) on.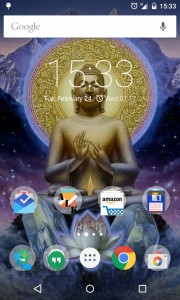 The delivery was prompt, the initial version was Android 4.3 Jelly Bean. The phone itself very pretty but it's glass back meant I also picked up a Ringke Fusion case with a clear back, no complaints there whatsoever there, the back is still intact (touch wood).
After a few says I rooted and installed a custom recovery. Then mid 2014 KitKat came out and the factory image duly flashed, this time immediately rooted and a custom recovery flashed. Also Xposed provided endless customisation possibilities.
Strangely enough though, since Lollipop late last year I've been completely stock, no root, no custom recovery. What happened?
 Applications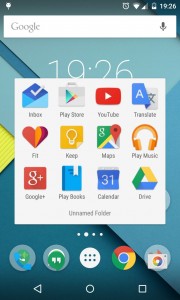 Google Play Music is great, although having meager memory and a limited data plan means I have to choose which albums I plan to listen to during the day whilst still at home and on WiFi the evening before.
Having the 8GB version means I have to be careful not to run out of memory, this precluded the use of the Facebook and (the zwangs) Messenger app so I access Facebook via the web. This worked out well, in fact visiting any web page using the Chrome browser and selecting "Add to homescreen" from the menu causes a shortcut to be created which can then be used pretty much like an application. Here's what my homepage looks like: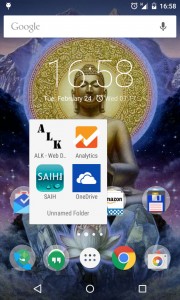 Books. can't think of anything that would improve the book reading experience under Android, perhaps a bigger screen, but more on that score later. There are 85 books uploaded to my library, about 80 of them have been read.
I've made very few calls, even though all national calls are free with my Vodafone tarif (RedM), that's odd isn't it? I generally consume about 50GB of data on WiFi and reach the 2GB limit on my data plan, I'm a heavy user man.
I rely on Google Keep daily; whenever an idea pops up, quickly noting it down and forgetting about it means less worry and more brain RAM available.
The Google Now launcher is good enough. Sometimes too many configuration options can be a PITA.
The hardware
Battery life has been good, I generally manage a full day. I've had no hardware problems (touch wood) so far. There were some random restarts but it's been quite awhile since that happened, making me believe it was after all a software rather than hardware issue.
So what happens when they get everything right and all the niggling details are ironed out?
Won't it get a little boring?
Maybe installing the Windows 10 preview on a phone or tablet might rekindle the joy of technological expectation.
Now there's an idea…
Hey this looks interesting and it's even in my website colours.
Make no mistake, and don't say you haven't been warned but I've a sneaking tech intuition that tells me that Windows is going to be back soon in the form of Windows 10 and back with a real bang.
This technological to-ing and fro-ing makes me wonder though, haven't we always been at war with Eastasia?