Finding the base colour
I let nature choose the colours for my website design; it could be said I put trust in the universe when it came to matters of colours and combinations thereof.
Nature is the great visible engine of creativity, against which all other creative efforts are measured.

Terence McKenna
In my case I went through the photos on my phone until I found one which pleased me, then I extracted the orange colour from the picture using Paint.Net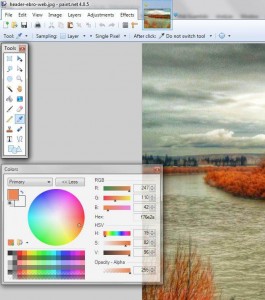 Paint.net is totally free and is everything the Paint program which comes as a component of Windows should be. You can work with layers, even open layered Photoshop images.
It's important to know what pleases one visually, be aware the next time you are pleased by any aspect of life, take its photograph!
Finding complimentary colours
A web site isn't of course a single colour, what I do is create a simple image which I then use to test out colour combinations, here's the swatch I used whilst developing my site: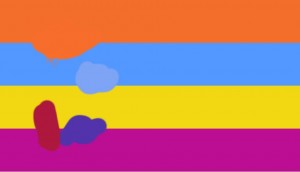 PS was is really chance that Mr McKenna's intials are TM, as in Transcendental Meditation 🙂