The KBDFANS D84 mechanical keyboards has arrived and although I got stung by import charges I'm still a happy camper. It's a kit aimed at those who know what they are doing, or better said, have watched a lot of YouTube videos, as there are no instructions.
Kit Contents
The kits consists of:
Top and bottom aluminum case
PCB soldered version, type-c interface, supporting VIA configurator
Silver aluminum plate
Cherry screw-in stabs 60 sets (SKU:  DP0003)
Case foam x 1 (SKU:  DP0501)+ PCB foam x 1 (SKU: DP1393)
Set of gaskets (SKU: DP0589)
Rubber feet and Screws
Switches
I went for Gateron Silent Red switches: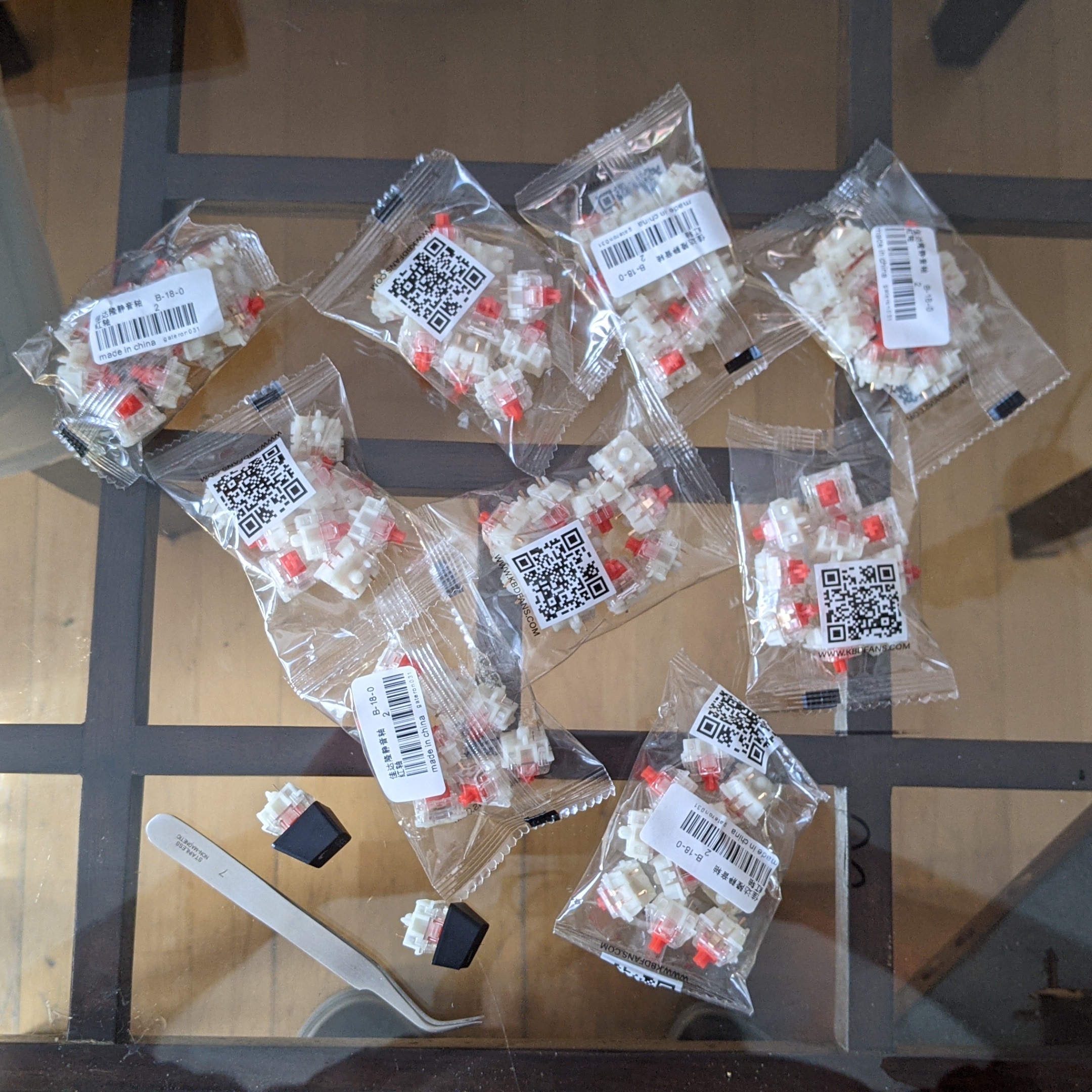 As always I lube a single switch to see if I really need to lube, and even though these are really quiet, lube makes them so much smoother: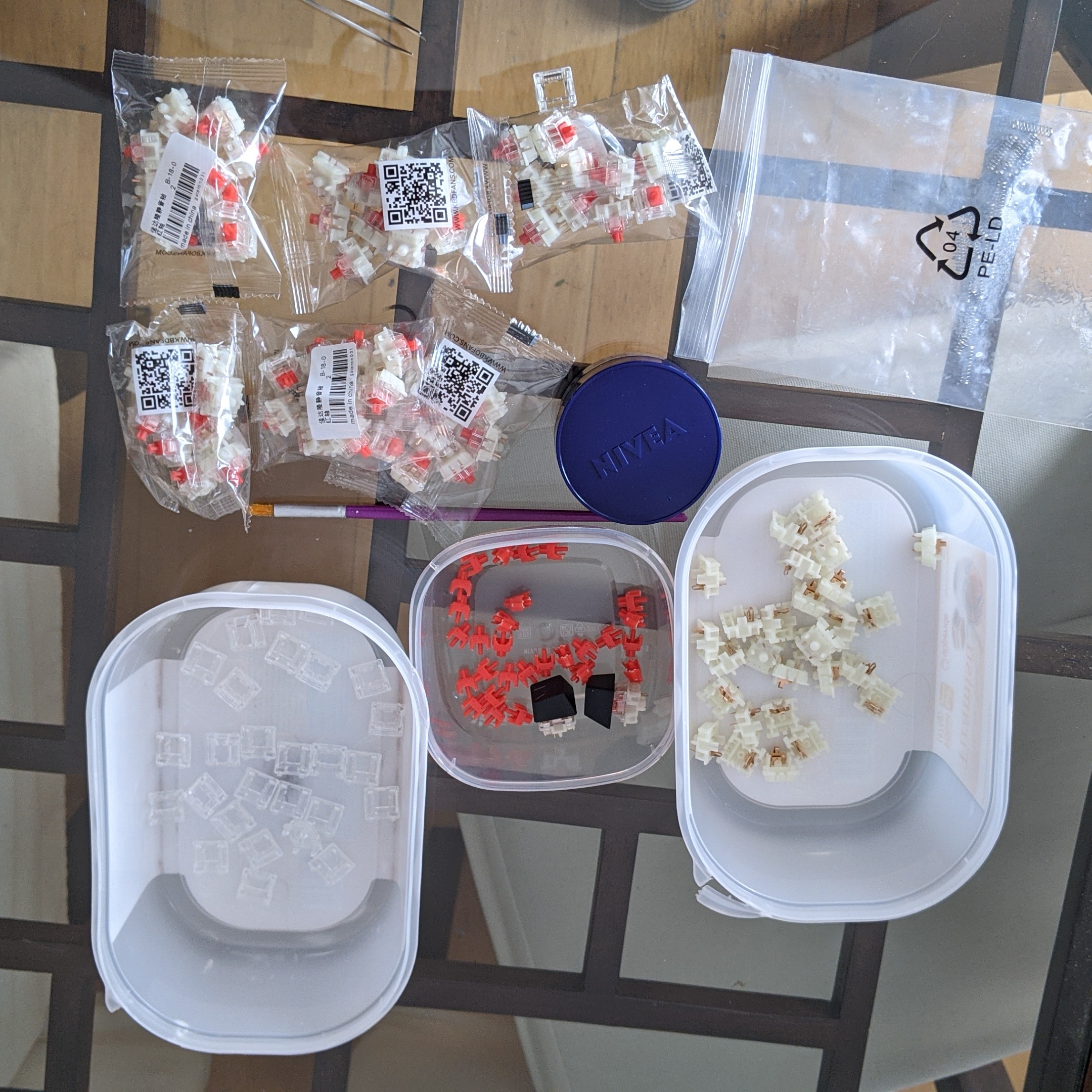 The quality of the stabs is a bit lacking though, but after some tuning they are acceptable: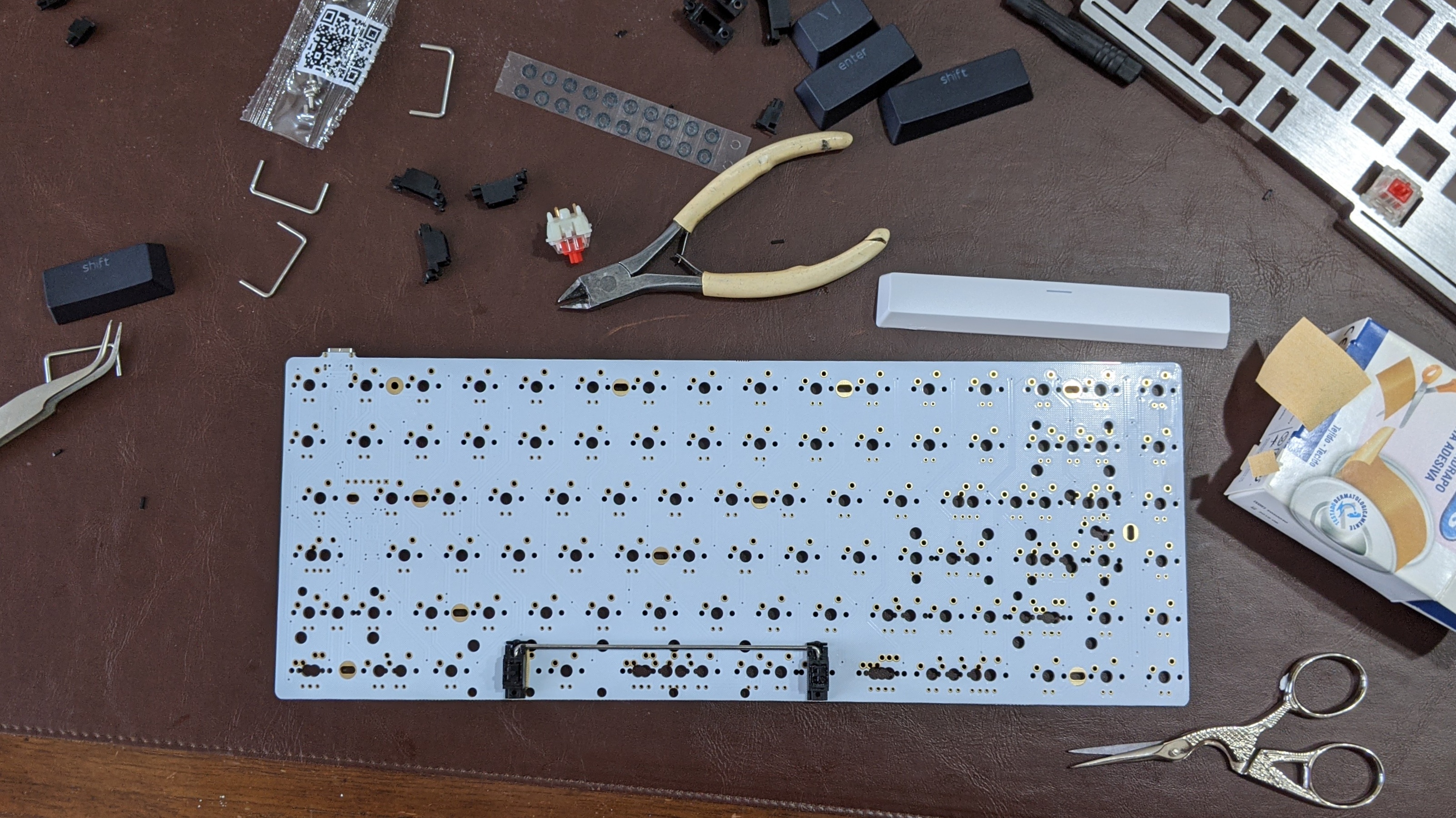 PCB and soldering
Next testing the PCB, all good, I went for a split backspace and ANSI enter: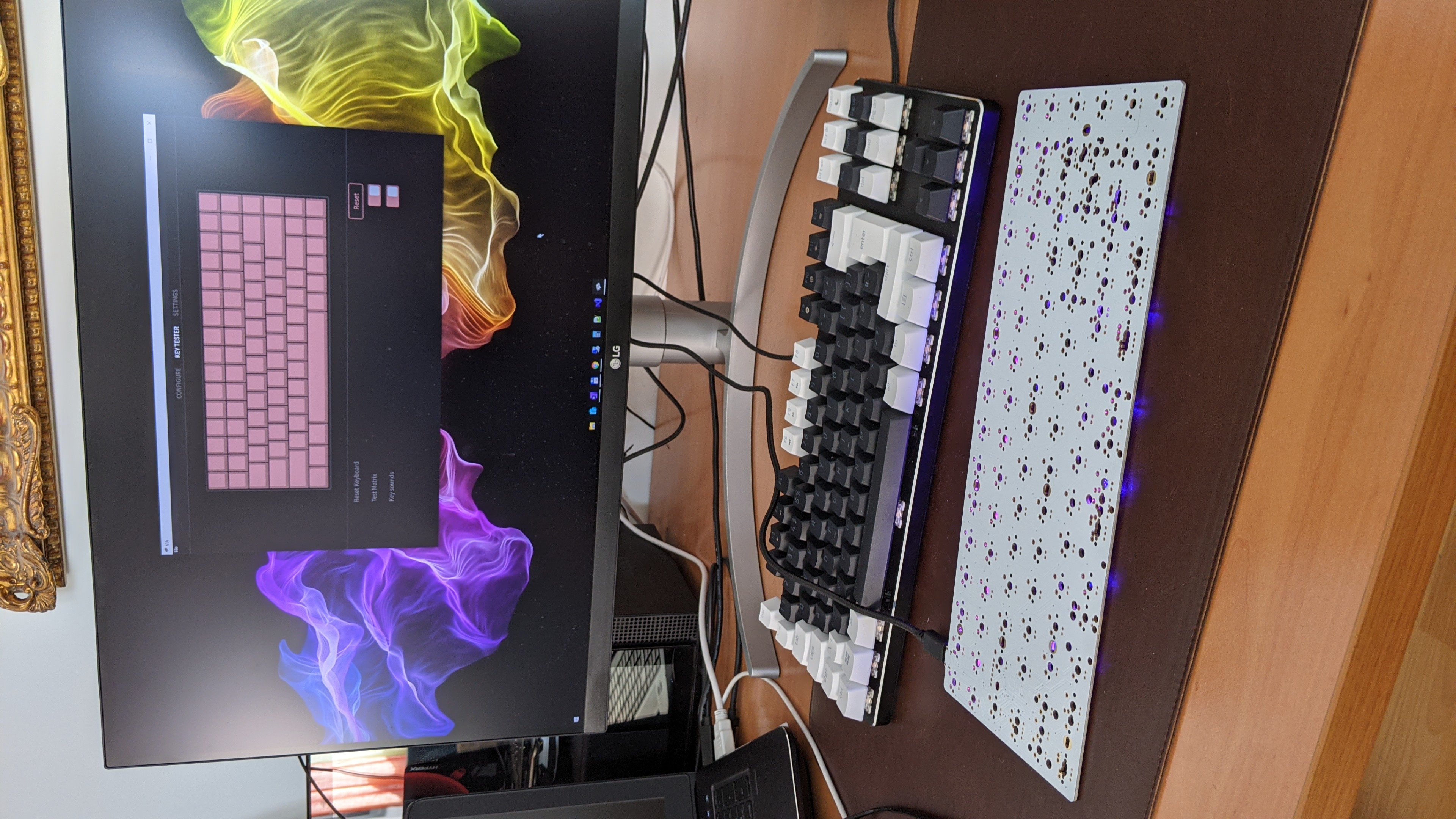 The soldering went fine, the only hiccup being getting the left control switch in the wrong position, a quick de-solder and all was good. I used Via to check after each row.
Final Thoughts
The keyboard does have LEDs on the underside of the PCB, these can be seen on the KBD75 due to the acrylic section, but they're no use here so I have the lighting off.
Configuring the board using Via couldn't have been easier, the only hurdle being that a layer switch key is not there by default, I used RCTL to access a layer with media controls that match what's on the Razer function keys.
I picked a couple of sets of used Razer keycaps, the Cherry profile doesn't fit my layout 100% (see \| and #~ keys occupying the traditional backspace position) and the right shift. Maybe I'll pick up a set with a uniform profile at some point.
This is it for now, no more keyboards for me! It's super silent and I've broken my typing speed record on the first day of use.
Those Arisu/Alice layouts look mighty interesting though…