I can't remember how or when the disease took hold, but after happily typing, and I mean typing a lot, on various keyboards over the last several decades I started being interested in a mechanical keyboard.
Razer Blackwidow Lite
First stop was a Razer Blackwidow Lite, really good TKL, maybe I should have stopped there, but one advantage of having tech youngsters about is that they gladly accept unexpected tech presents 🙂 leaving one able to purchase a replacement with less regret than usual.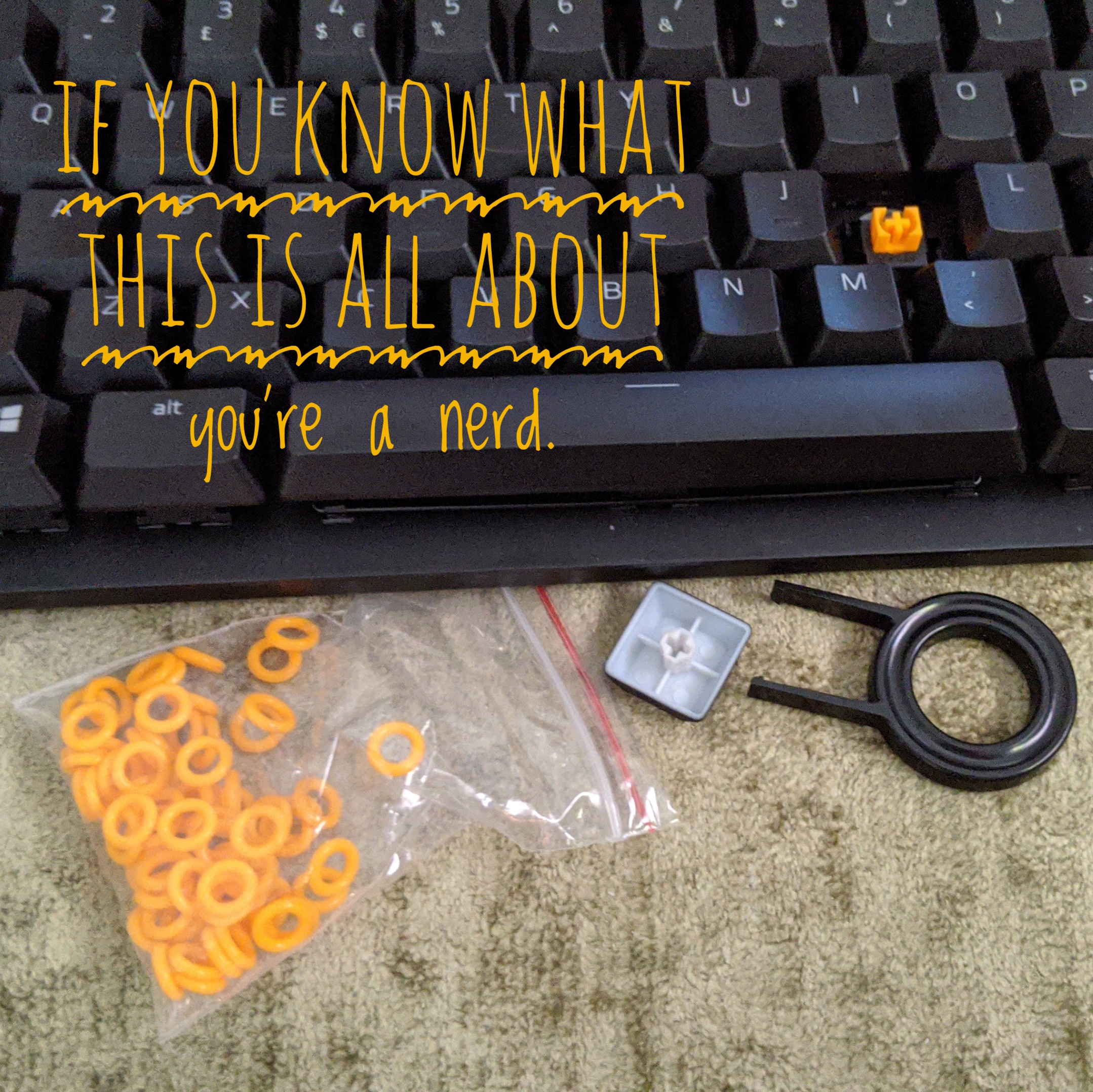 And so becoming aware that perhaps it wasn't the best sounding keyboard experimentation started with the supplied o-rings. The first hit is always free apparently.
Razer Huntsman Mini
Next thing I know I'm tying my fingers in knots with a Razer Huntsman Mini. The Razer red version 2 optical switch is my favourite switch to date and was reflected in my typing speed and accuracy.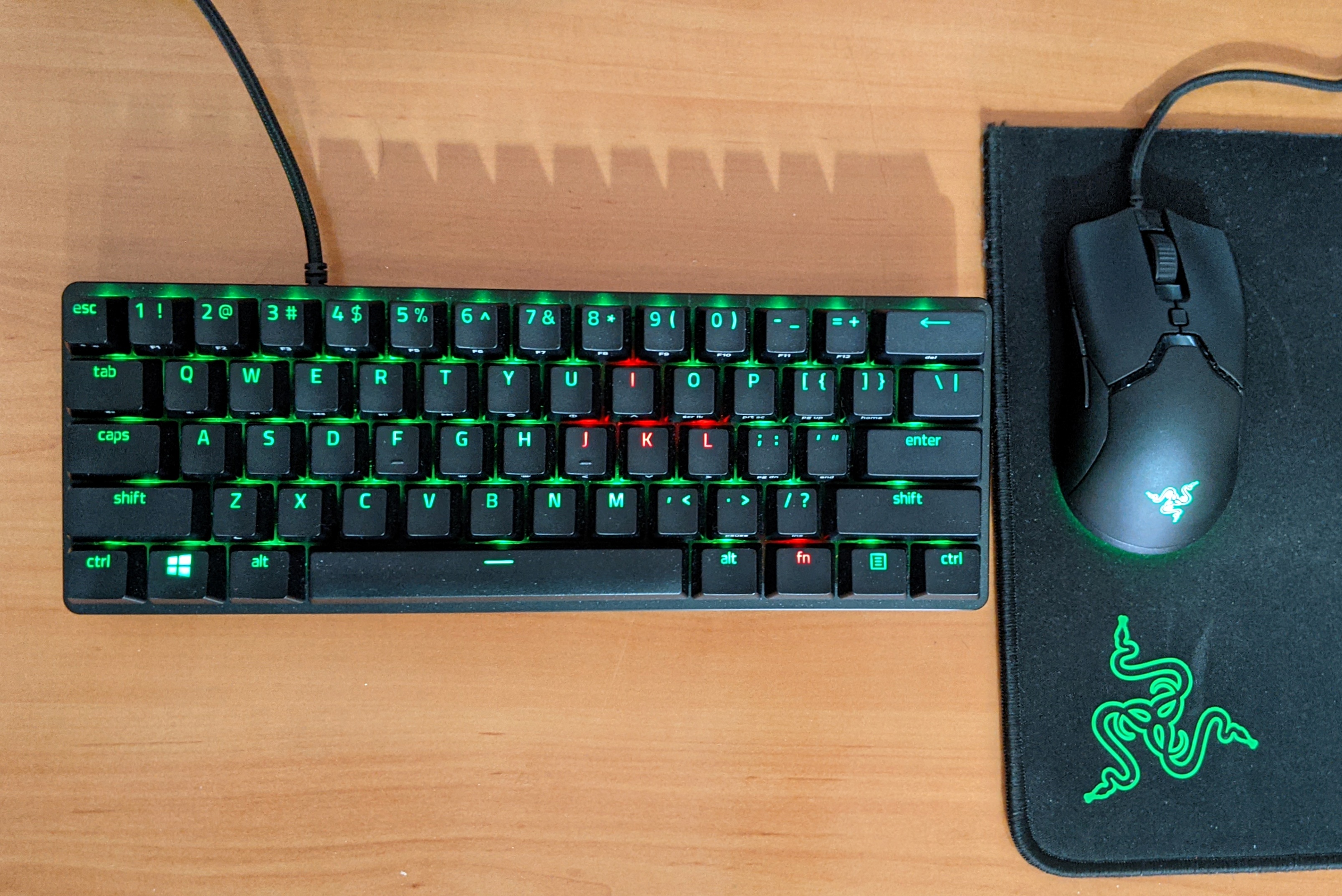 Perhaps I should have stopped there, but no I couldn't stop there; hitting Alt-Shift-F7 as I often as I do (if you can guess why let me know) and much use of the function keys for debugging I just couldn't handle the 60% keyboard design.
Razer Huntsman Tournament Edition (TE)
So I took another step, that in retrospect was a backward one, and got a Razer Huntsman Tournament Edition, with the first version of Razer's red optical switches. What a nightmare of a switch, heavy breathing on the keyboard results in unwanted inputs.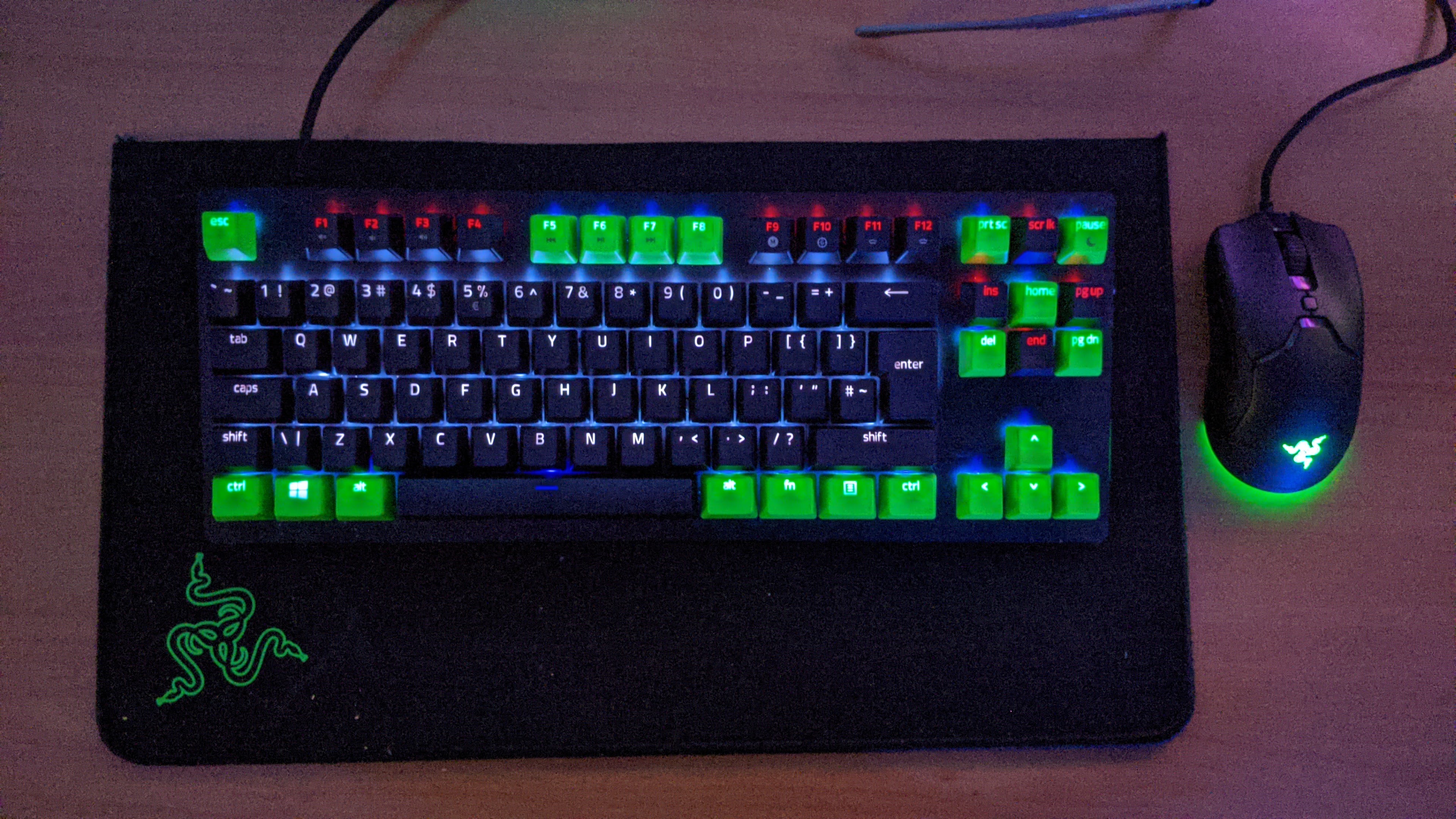 So the search was on and hey what about building a board, or to be more precise put one together?
Gmmk TKL (Glorious)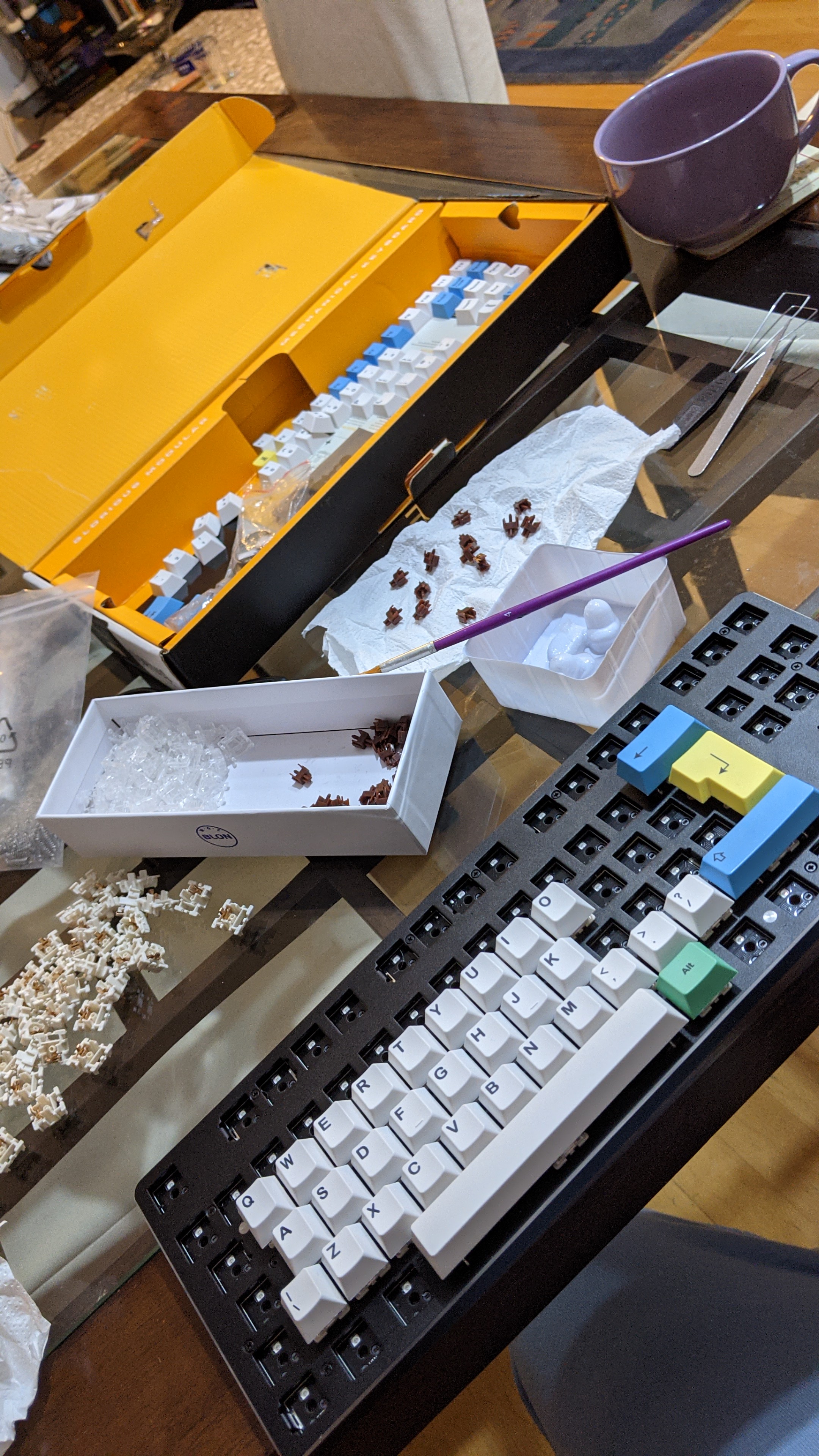 So I bought switches (Gateron Brown), lubed 'em and I've been very happy with the Gmmk (Gaming Modular Mechanical Keyboard) TKL for a few months now, my typing speed and accuracy is back where it was with the Huntsman Mini.
That should be the end of this, but no, it's not quite end-game, we haven't quite reached "peak keyboard" and I shall hopefully be soldering within a week and will detail the process building what is still quite an unknown board. Any guesses? A 75% maybe?